Davyn Social Security Platform.
Social Security Platform FAQ
What is the Davyn Social Security Platform?
Davyn developed a social security platform focused on providing a single, 360° view of each citizen. This ever-evolving platform aims to improve accessibility and participation in Social Security by providing convenient, user-centric channels. It eliminates siloed processes by having one, fully integrated system where everything is connected.
The platform won Davyn the Microsoft Partner of the Year 2019 award:
Davyn was nominated for their work with connecting home-grown systems of the Social Security Board of Belize using Microsoft's integrated cloud platforms such as Microsoft Azure, Office 365, Power BI and Dynamics 365. Davyn, bid to connect different agencies in the Social Security Board of Belize to improve revenue collection and offer better e-services capabilities.
What are the goals of the Platform?
Increase operational efficiency and reduce processing times by integrating all systems into one streamlined platform with common processes
Improve customer service by reducing branch wait times, and providing self-service options through in-branch kiosks, a digital appointment system and a digital portal
Enhance process times, reporting, alerts, and dashboards to enable better performance management and decision making
Improve the security of data by limiting access to authorised personnel only, and auditing user actions
Fraud reduction through the application of biometrics
What is the technology behind the Platform?
The core of the Davyn Social Security Platform is based on Microsoft Dynamics 365 Customer Service. Microsoft is one of the largest software vendors in the world, widely used by governments and big businesses alike. Their technology allows for longevity and flexibility given their extensive experience in the marketplace. The graphic below is a snapshot of our platform and its capabilities.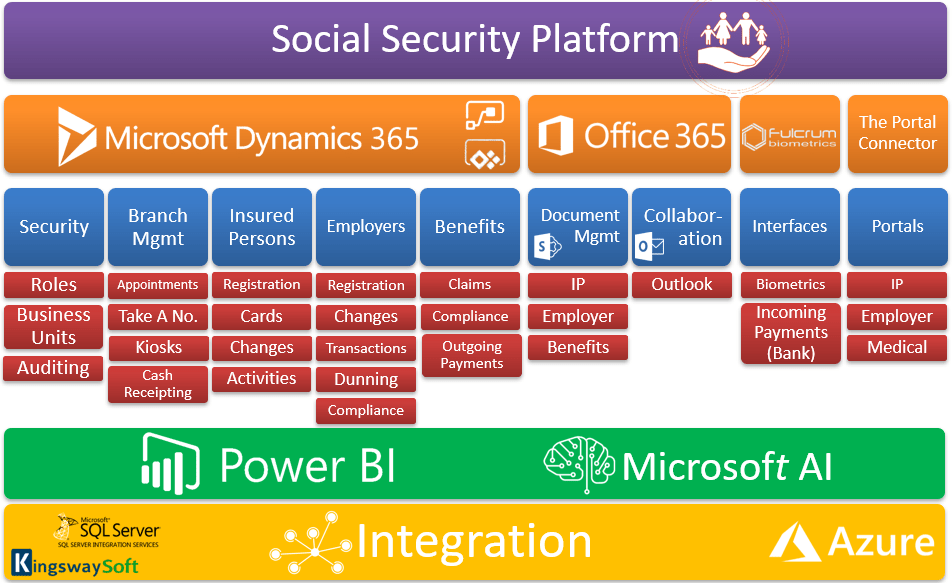 What are some of the technical details of the Platform?
Has Davyn implemented this platform in the Caribbean?
Yes! We are working with the Belize Social Security Board, Antigua and Barbuda Social Security Board, and the Turks and Caicos National Insurance Board on various social security solutions and implementations.
What does the platform look like for users?
Below you'll find a few snapshots of the platform environment implemented for the Belize Social Security Board: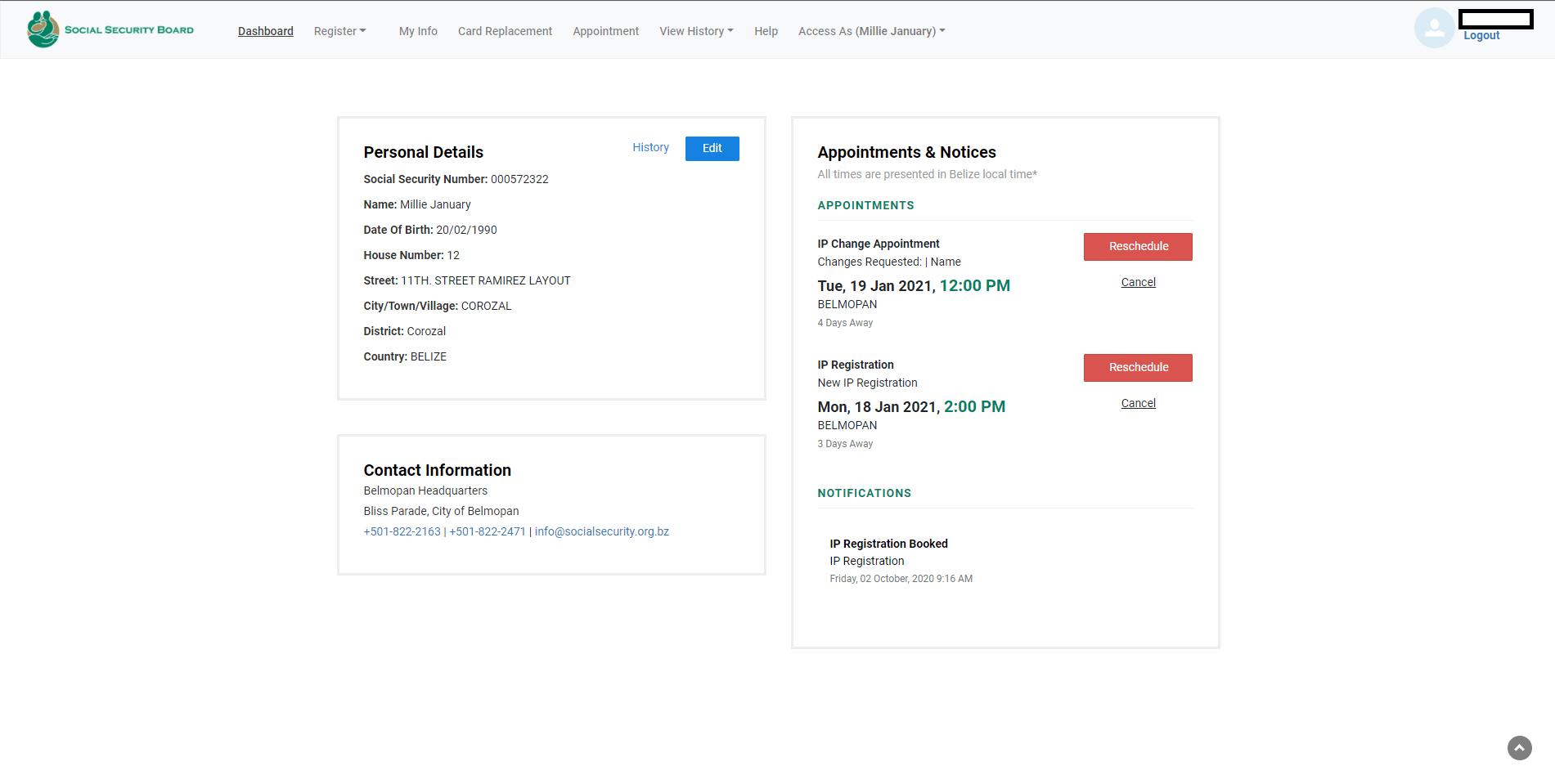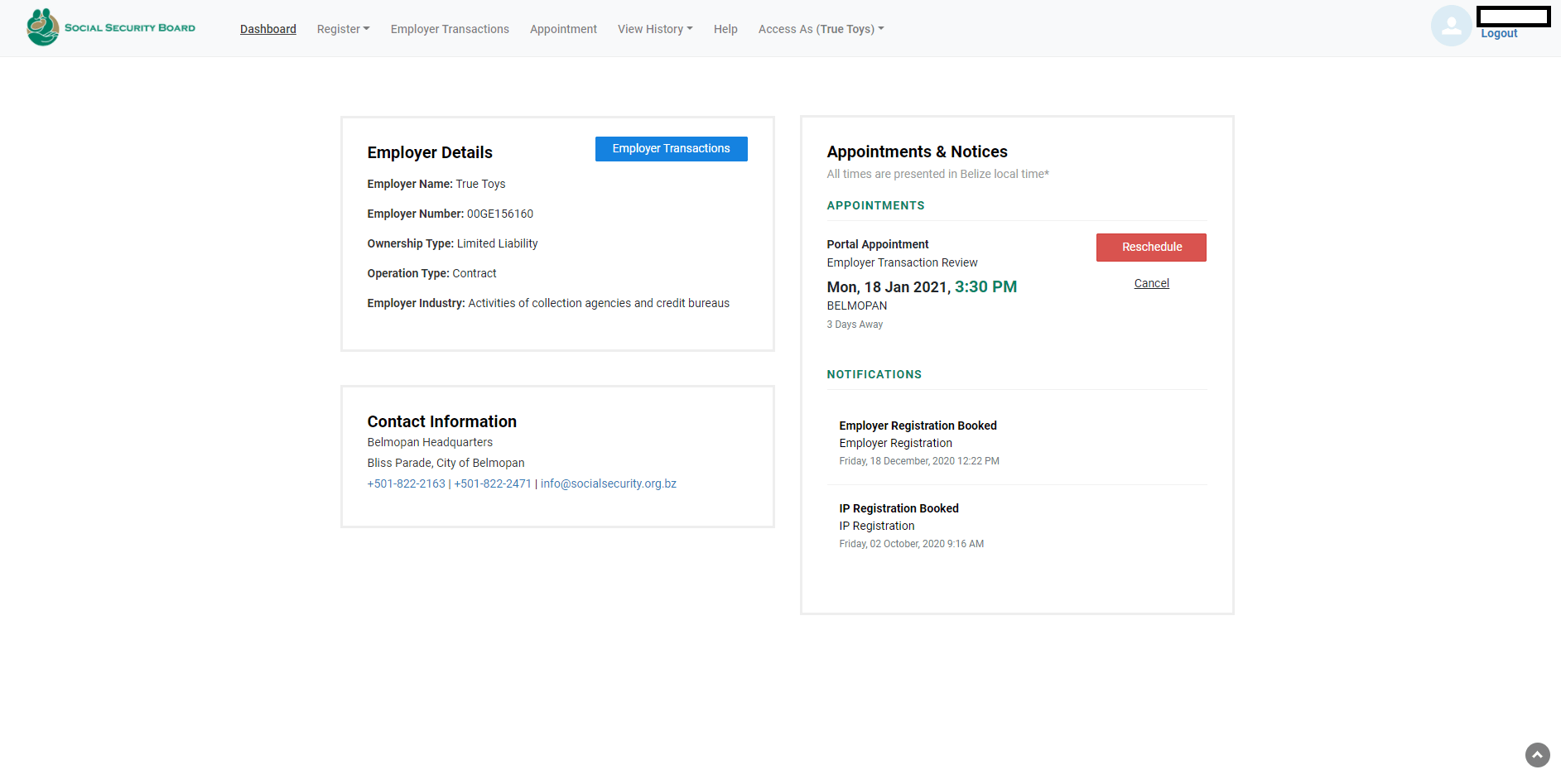 Social Security Employees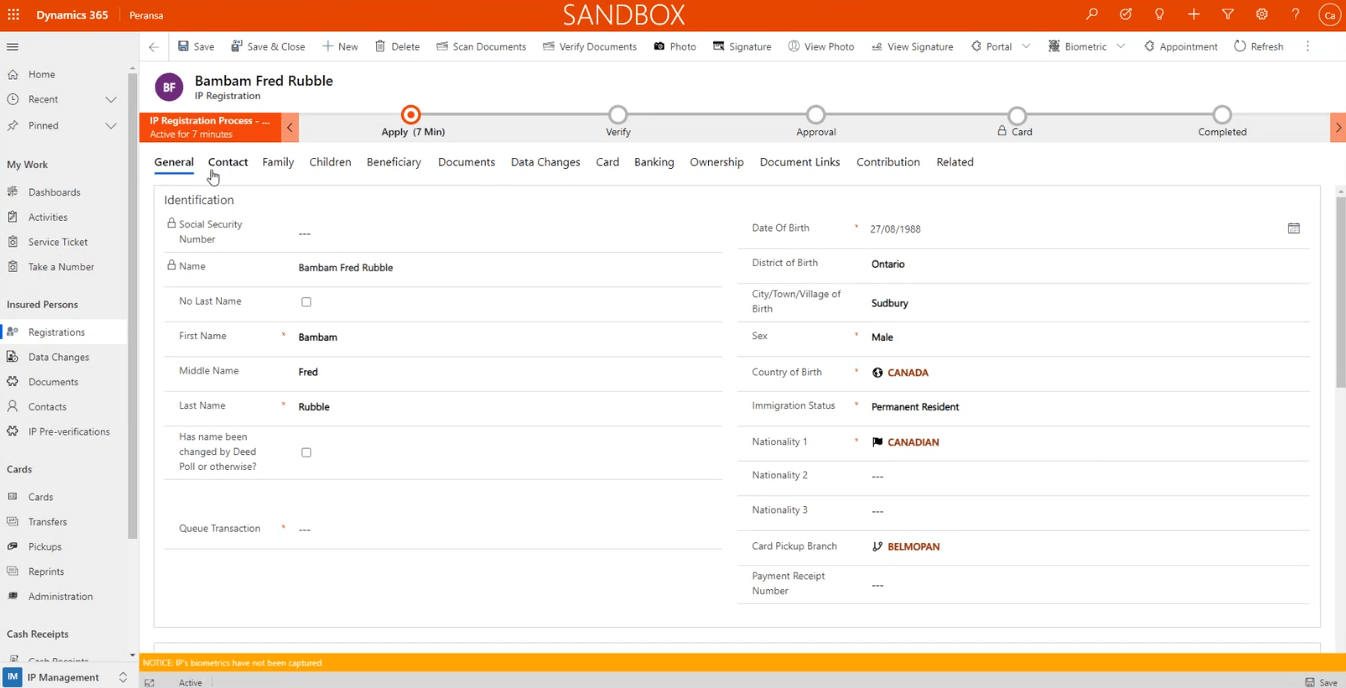 Is the Davyn Social Security Platform cost-effective?
We selected Davyn as our strategic partner because as an organisation, they were flexible and willing to work with us to achieve the things we wanted at a price point that matched what our budget was.

Ward McGregor, Chief Information Officer, Belize Social Security Board
With over 20 years of experience working within the English-speaking Caribbean, Davyn developed our Social Security Platform with the region's government agencies in mind. We are committed to providing a cost-effective and versatile platform.
Is this solution limited to Social Security or the Public Sector?
No. While this solution is tailored specifically for social security, the portal management aspect of the technology can be applied to other industries, based on a company's specific goals and needs.
Learn more about our Social Security Solution.
Email or call Jared Trim, our Business Development Manager.
Schedule a Call
"*" indicates required fields